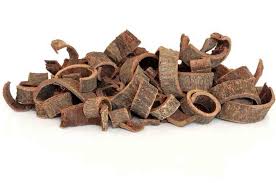 Click To Enlarge
Rosewood Essential Oils
Magnificent evergreen trees called Rosewoods are famously found in Brazil but also in other areas. Through steam distillation, these essential oils are extracted from the tree's woody matter. They have a floral, fruity, woody, and sweet aroma with a thin consistency. Rosewood blends well with ylang-ylang, rosemary, lavender, geranium, frankincense, orange, bergamot, neroli, lime, lemon, grapefruit, and more. With their properties as a stimulating, insecticide, deodorant, cephalic, antibacterial, aphrodisiac, antiseptic, antidepressant, and analgesic substance, rosewood essential oils are beneficial as an application in nearly unlimited aspects as evidenced below.
Overall Benefits of Rosewood Essential Oils
Extremely useful as a natural deodorant to dissuade undesirable body orders
Helpful in the rejuvenation of skin while assisting it in staying younger looking and healthy
May offer relief from joint pain, toothaches, and headaches
Extremely useful in the healing of wounds and to prevent infections
May assist in keeping the brain alert, sharp, and active
Stimulate metabolic functions, various organ systems, and the body in general
Work well as an antidepressant for driving away disappointment and sadness
Help fight against ants, fleas, bedbugs, and lice
Uses for Rosewood Essential Oils
Your next evening with that special someone may be enhanced by the use of rosewood essential oils because they have been credited with having powers as an aphrodisiac. Those suffering from frigidity or a loss of libido may well benefit from their use. And while you're getting in the mood you can use rosewood essential oils as a mosquito repellent, anti nausea medicine, and to treat a cough or cold.
Precautions
No health risks or dangers have been associated with these essential oils. Women who are pregnant may well wish to consult with their physician before using any essential oil.