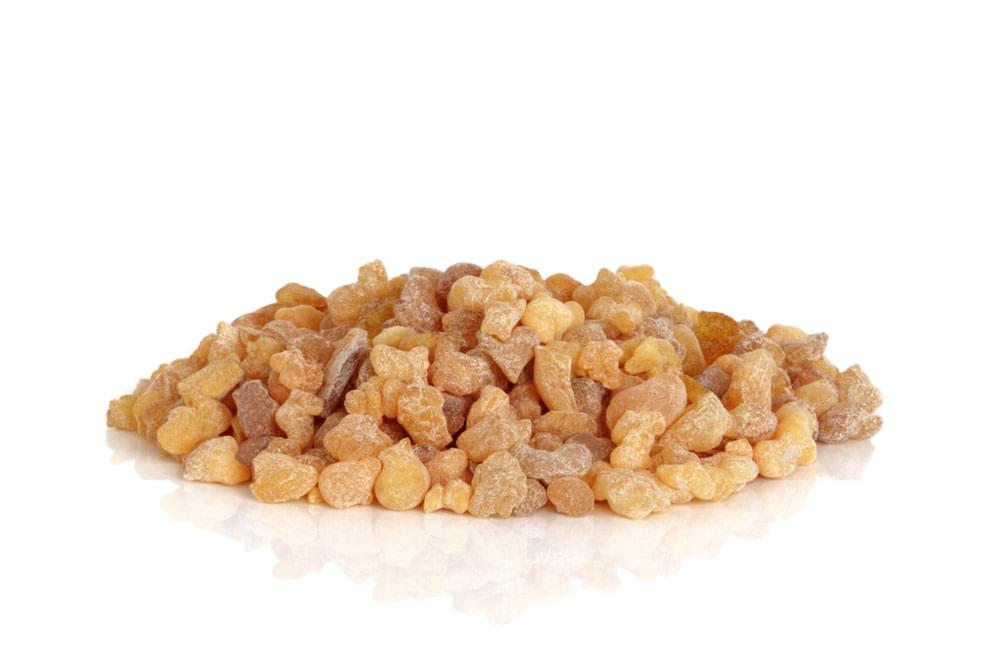 Click To Enlarge
Frankincense Essential Oils
The use of frankincense dates back centuries and has reportedly been discovered among the remains of ancient Anglo-Saxon and Egyptian civilizations. Especially in the Christian tradition, frankincense is closely associated with religious rites and traditions. Frankincense essential oils are derived through steam distillation from the resin or the gum of frankincense trees (which can also be referred to as Olibanum trees). The "grounding effect" that the aroma of frankincense essential oils has on individuals makes it a frequent choice for meditation.
Overall Benefits of Frankincense Essential Oils
May offer relief from undesirable symptoms related to PMS and menses
Can promote urination and aid in digestion
Rich in properties such as antiaging and antiseptic
Useful against anxiety and stress
Can help boost the immune system
May offer relief from congestion and bronchitis
Used as preventative measures against oral issues
Application may help to fade scars and stretch marks
Can be helpful for premature hair loss
Additional benefits include the treatment of various inflammatory issues, insomnia, circulatory problems, acne, infected wounds, and boils. May also be useful in relieving pain associated with arthritis and rheumatism.
Uses for Frankincense Essential Oils
Depending on how these essential oils are to be used, they can be blended satisfactorily with the following essential oils: sandalwood, pine, myrrh, lavender, bergamot, benzoin, orange, lemon, line, and most all other citrus oils. Because they blend so well with these oils, frankincense essential oils are a top choice of many aromatherapists and herbalists. Frankincense essential oils are used widely in the manufacturing of soap and cosmetics. They are effective as an insect repellent and are reportedly useful against fungal and bacterial infections and as an expectorant, tonic, sedative, diuretic, digestive, preventative, astringent, and antiseptic. Additionally, frankincense may be used to assist in the rejuvenation of aging skin.
Precautions
Pregnant women should avoid using these essential oils. Other than this, no special precautions are stipulated for frankincense essential oils.